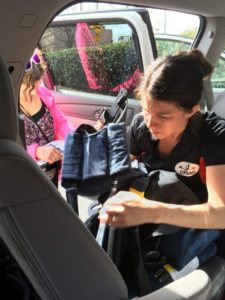 COVID-19 / physical distancing service update:
Safety protocols are now in place and in-person seat checks are now available! Please be in touch.
---
Jen Shapka, currently located in Winnipeg, MB, is a Child Passenger Safety Technician Instructor Trainer with the Child Passenger Safety Association of Canada (CPSAC). Certified since 2010 Jen has installed hundreds of seats and helped countless parents and caregivers keep their children safe in the car.  
Jen has completed enrichment training for transporting children with special health care needs.
Jen is co-author of the national training curriculum for CPSAC, and a member in good standing with the Ontario College of Teachers.
Jen is co-founder of Vancouver Island Car Seat Techs, providing education and information to parents, caregivers, and technicians across Canada.